Jamaican educator and philanthropist Hazel Louise Chaplin Vaz was born on July 25, 1914, in Morant Bay, St. Thomas, the youngest daughter of Arnold and Caroline Chaplin. She attended Wesley Primary School and Wolmer's Girls School and Tutorial College.
As a child, she admired her older sister Sybil and wanted to become a nurse like her, so when she graduated from Wolmer's, she applied to nursing school but was told she was too young to be accepted at that time. In 1931, while waiting to enter nursing school, she took a one-term, temporary teaching job at Morris Knibb Preparatory School. That one term stretched into two decades as Vaz continued to teach there until she struck out on her own in 1951 to establish what would become one of the top preparatory learning institutions in the English-speaking Caribbean.
Hazel Louise Chaplin Vaz met her husband, Everard Bancroft Vaz while teaching at Morris Knibb. With his strong support, she was able to start the Vaz Preparatory School in Kingston based on encouraging students to their highest level of academic achievement, athletic excellence, and Christian values. Vaz, who was well-grounded in the fundamentals of elementary education, believed, "There was no such thing as a dunce," and she told students that if they studied hard they could achieve anything.
In her role as principal of Vaz Preparatory School, she always had time to lead the school in morning prayers and song every day, remaining true to her Christian inspiration, "Seek ye first the kingdom of God and all things shall be added unto you." She instilled in her students the credo, "Good, Better, Best, Never Let It Rest, Till Your Good Be Better and Your Better Best."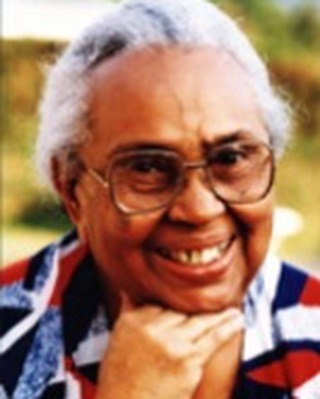 Vaz Preparatory School continues as a living testimony to the faith of "Aunt Hazel," as she was known in the East Kingston community she served so well. Vaz was honored with Jamaica's Order of Distinction in 1982 by the government in recognition of her contributions to education. Even after she retired, Vaz continued to be a symbol and source of strength to parents, students, and staff.
Hazel Louise Vaz died on August 15, 2006.
The current staff at Vaz Preparatory School under the leadership of Hazel Vaz's niece, Beverley, continues to build on the foundation established by Aunt Hazel, with a focus on Christian principles, discipline, a well-rounded educational curriculum, and a nurturing and stimulating environment.
Photo – Vaz Prep Past Students' Association