The House of Dutch Pot, a Caribbean restaurant in Las Vegas, Nevada, made an appearance on the popular Food Network program, "Diners, Drive-Ins, and Dives" hosted by famous chef Guy Fieri on February 20, 2023. While the restaurant has been open in the city for just a short period of time, it has had a positive influence on diners.
The restaurant is owned and operated by Oniel Smith, known as Chef O, who comes from St. Thomas in Jamaica. It was featured on the episode entitled "All Over Flavors" and will showcase its menu items, culture, and Smith's passion for food.
The restaurant's name refers to the fact that its dishes are cooked in a Dutch pot, a traditional cooking vessel that is used to prepare various stews. The Dutch pot signals that a meal ordered at the eatery will be filling and satisfying.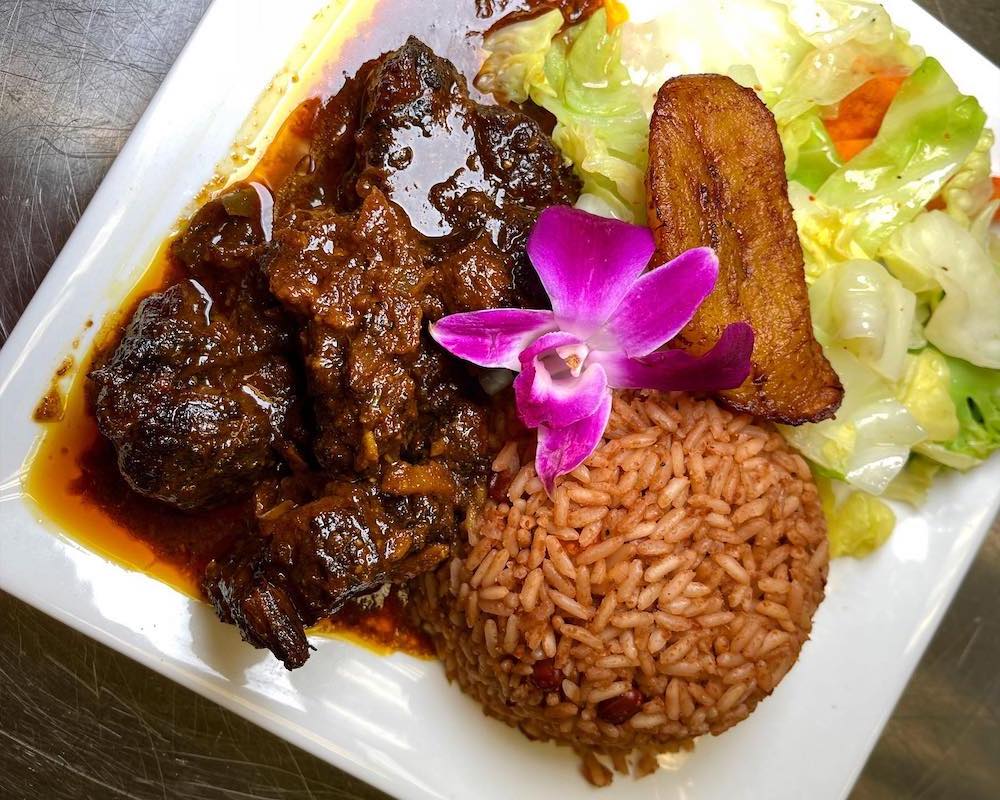 Chef O loves to cook, and his restaurant is the first authentic Jamaican/Caribbean eatery to be on "Diners, Drive-Ins, and Dives." According to an Instagram post by the chef, his appearance on Fieri's show was "mind-blowing" and has opened up opportunities for his beloved country of birth and the Black community in general. The exposure was something that "money just can't buy," he added. The "All Over Flavors" was shot in November 2022.
Some of the most popular dishes favored by diners at the House of Dutch Pot include fried chicken, oxtail, vegetable Rasta pasta, and the pineapple jerk salmon boat. Chef O has also started to sell his own "Just Jerk Sauce," which is available in six different varieties.
The House of Dutch Pot is a family-owned restaurant that opened in 2013 and takes pride in offering authentic Jamaican/Caribbean cuisine in the Las Vegas area. Guests cite its extensive menu as a major reason for dining there, with its oxtail, jerk chicken, and curry goat some of the favorites. Visitors to the eatery will enjoy a dining experience that is unique in the area, and in addition to its traditional Caribbean dishes cooked to perfection with fresh ingredients, the staff makes diners feel at home in its cozy and inviting environment. And to top it off, every quality item is available at a reasonable price.
The Food Network's "Diners, Drive-Ins, and Dives" is a food reality TV series that debuted in 2007. Hosted by Guy Fieri, it is organized around a "road trip" concept in which Fieri travels throughout the United States, Canada, and Mexico, visiting various restaurants. Each of its episodes features a single theme and focuses on small and independent venues that serve traditional comfort foods, regional styles, or ethnic specialties.
Photo – The House of Dutch Pot