Jamaican Fraser McConnell, 24, is set to drive for the X44 Vida Carbon Racing Team for Lewis Hamilton, replacing Sabastien Loeb of France who won the 2022 Extreme E race along with Cristina Gutierrez. Considered a rising star in the field of RallyCross, McConnell announced his inclusion in the Hamilton team on Instagram, posting that he was "reporting for duty" and that he was excited to begin a new chapter of his racing career with Teamx44 in the third season of Extreme E. He added that there were "big shoes to fill" in replacing Loeb, but that he was going to "give it my all."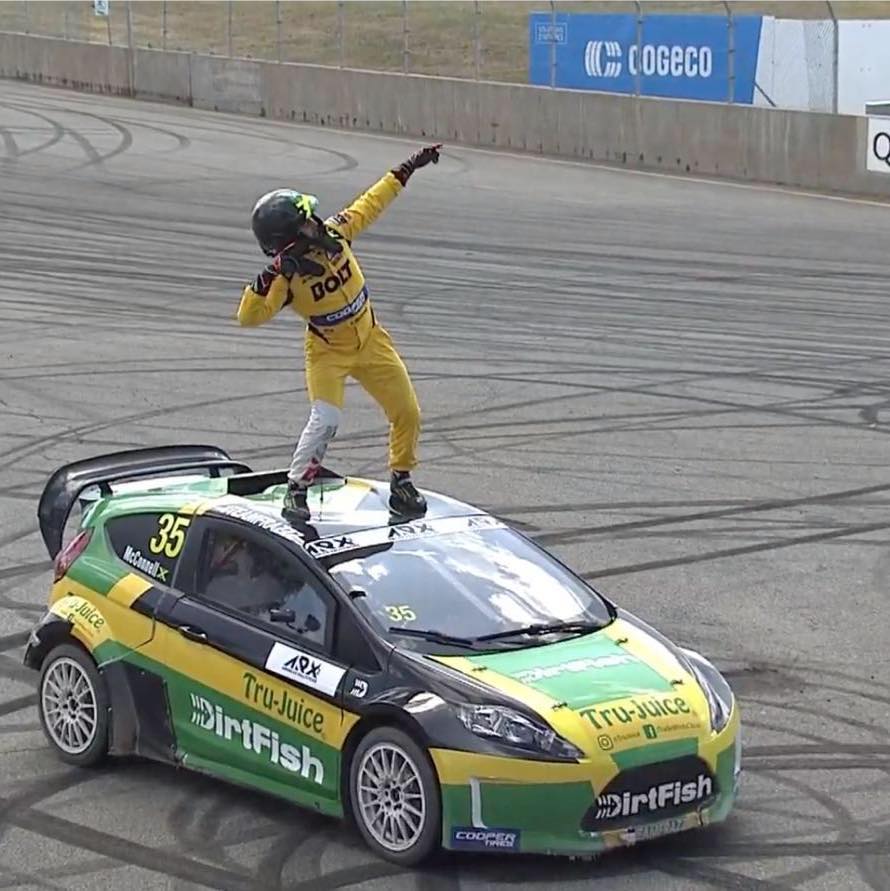 McConnell debuted as a professional in RallyCross in 2018 when he competed in the North America ARX2 series. He made his global debut in 2019 with Olsbergs MSE and won the ARX2 championship the same year. He has been called the most successful Jamaican driver in the history of global RallyCross competitions. When he won the Americas RallyCross championship in 2019, it was the first and only time that a Jamaican driver had won the race in its history. He had his first supercar win in 2021, defeating Johan Kristoffersson, a three-time FIA world champion, at the RallyX Nordic competition in Nysum, Denmark.
McConnell currently competes in the Group E class for Dreyer & Reinbold. He won his second qualifying event in February 2023 in Calgary, Canada, at Stampede Park and was only the third driver in the current season to take three career top qualifier results in RallyCross.
Fraser McConnell was born in Bog Walk in St. Catherine, Jamaica, in 1998. At the age of eight, he started karting, motocross, and rally, achieving significant success in his junior career and receiving the title of Jamaican Driver of the Year twice. He also won at Dover Rack Track, Jamaica's national competitive venue, when he was 16 years of age.
British driver Lewis Hamilton, a seven-time Formula One World Champion and the founder of the X44 team, was one of the youngest Formula One drivers in history and has enhanced the appeal of Formula One competition throughout the world with his lifestyle, social and environmental activism, and music and fashion interests. He advocates for greater diversity in motorsports and is a committed anti-racist activist. In 2020, he launched the X44 team to compete in Extreme E, an all-electric SUV, off-road racing series. The team finished in second place at the inaugural Extreme E championship, and in 2022, became the first winner of the Extreme E Sustainability Award.