What do Jamaicans who are not home (Jamaica) do to bring a little Jamaica to their Christmas holiday? We asked a few Jamaicans living abroad this question.
Dr. Nicoleen Johnson – China
Living in China where Christmas is not generally celebrated what I miss the most about a Jamaican Christmas is the Christmas Spirit, the lively atmosphere that permeates our society throughout the season.  In China we try to briefly recreate this atmosphere by hosting Dinner parties where our Caribbean and African friends prepare traditional meals and we enjoy music from home. I would usually prepare Jerk Chicken/Pork, bake potato pudding and other treats from Jamaica . I started playing Christmas carols from early November.
This year the Caribbean Association in China will be treating our Chinese and other foreign friends to a unique Caribbean Christmas in Shanghai .  We have taught a local Chinese chef of Crown Plaza Hotel how to make some Jamaican treats and they will be cooking up a storm. We have limbo competitions, Caribbean music, and a ton of other fun activities planned for the night. We may be far from home and family but we try to maintain our tradition and to share it with others.
Ruth Wade Kwakwa – South Africa/Ghana
Jamaican tradition at Christmas? Lets See…If my mom is around, she'll do a pudding and ham.  Beyond that, not much. I do rice and peas every week, so that's not peculiar to Christmas.  My hubby and kids aren't addicted to pudding, so after we have one slice, we'll sit with an entire tin for the year, going to waste.  We can't get ackee and we can't get gungo peas, so those are out. We can't get sorrell in South Africa, but do it when we are in Ghana.
What do I miss most about Christmas in Jamaica?  Being around lots of family–parents, aunts, uncles, cousins, siblings.  We don't have family in South Africa, and we have a very small family in Ghana…..Which is why we try our hardest to get my parents to come over from Jamaica for Christmas….just so that the kids can have a memory of family at Christmas time.  Living as expats, we develop friendships that we treat as family…but as we all know….blood thicker than water, and its not quite the same.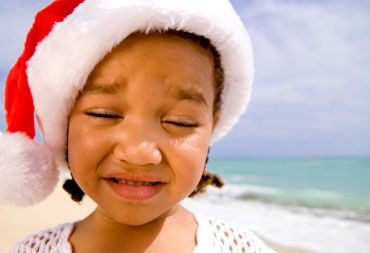 Kirk Henry – Germany
Jamaican Christmas traditions I do in Germany? Hmmm..Not that many actually, but I seek out or bake my own Christmas (fruit) cake and share with friends.  What I miss most is going around to all the various aunts, uncles and family members for the grand Christmas spread everyone takes turns doing on various days around Christmas.  I also miss wearing tshirts outside at Christmas, coz it cowl yah!!
Annique James  – Dubai
To make Dubai Christmas special, we try to cover the table with the same grub…the bake chicken, roast beef, rice and peas, fried plantains and salad. I even made sorrel last year which turned out quite nice. To top it off, we have to have the traditional Jamaican Christmas cake or pudding, whether we bake it or somebody send it from yaad!!!!
Gillian Whylie – Switzerland
In Switzerland, we organise parties and dinner parties with other Jamaicans. We prepare Jamaican dishes, e.g. curried chicken and rice and peas. We play Christmas carols almost every day leading up to Christmas Day. We decorate inside and outside of our houses and apartments as well.
The Association of Jamaicans (Jamaica Association in Switzerland) here has a Christmas Carolling evening, at which we reminisce while singing all the old (international and Jamaican) favourites.
On Christmas Day, we share Jamaican dishes along with Christmas cake/pudding, washed down with
We miss the camaraderie and the chance to visit the homes of friends and family in Jamaica at Christmas.
Nicky Williams – Dubai
You can't have Christmas without baked ham trimmed with pineapple slices, cherries & cloves. Even though pork is the forbidden meat in a Muslim country, that's the dish that takes centre stage on the dinner table. Good friends is the other main feature of any proper Christmas celebration, so all the Jamaicans who are 'stuck' here for the season get-together and have a great time, especially with some 'seasoned' sorrel (we get it here, they call it hibiscus) and good ole Appleton!
Jacqueline Bishop – Morocco
In Morocco the only thing of a traditional Jamaican Christmas I had was that one day I came home and the parents of a friend of mine put up a huge Christmas tree in their living room complete with gifts under the tree. I was so moved. That tree had Christmas lights and decorations, the whole nine yards, you could see how much they had worked on it.. Think about it: Christmas in Jamaica is warm, you can go outside. Once, in New York, I heard a Jamaican woman fussing. "Christmas in foreign not nice," she said, "the place too damn cold and you put on you pretty dress and no one can see your pretty dress. I miss Christmas in Jamaica." I smiled and said nothing. I knew exactly how she was feeling.
I miss the food, the feeling in the air, friends and family, rum cake, everything. I miss everything about Christmas in Jamaica
Tracy Morris  – Dubai
Well last Christmas my family and I spent it here in Abu Dhabi and I must say we had a fabulous time. The Jamaican family here in Abu Dhabi truly made it wonderful as we all came together, cooked a traditional dish or two, and spent the day amongst friends as it should be. We cooked Chicken, pork, roast beef, macaroni and cheese, rice and peas, candied plantains, to name a few of the dishes we consumed. I personally did not miss being in Jamaica but missed being with my Mom and brothers especially after the loss of my Dad in august '08 and of course all our friends that we usually go visiting on Christmas day.
Photo: Deposit Photos