Classic Car Auctions (CCA) will offer at public auction, without reserve, on March 25, 2023, a 1980 Range Rover 4×4 reputed to be the "pride and joy" of Jamaican reggae pioneer musician Bob Marley. The auction will take place in Birmingham in the United Kingdom at the Practical Classics Classic Car and Restoration Show.
According to CCA, says the Rover was obtained through an agent who had direct dealings with the Marley family. After having sourced the Range Rover, CCA reported that it was originally shipped from the Solihull factory located in Germany to Marley in Jamaica and was regularly shipped between Jamaica and the UK during the time it belonged to the singer. Marley's ownership of the Rover was just over 12 months as he died at the age of 36 in 1981.
Marley's ownership of the vehicle was established in part by the discovery of its original registration document on which was written "Robert Nesta Marley." It is believed that it is one of two Range Rovers owned by Marley. It is thought that Marley purchased the Range Rover during the period in which "Redemption Song" was released. Marley was on tour to promote "Uprising," his final studio album in the same year the Range Rover was introduced.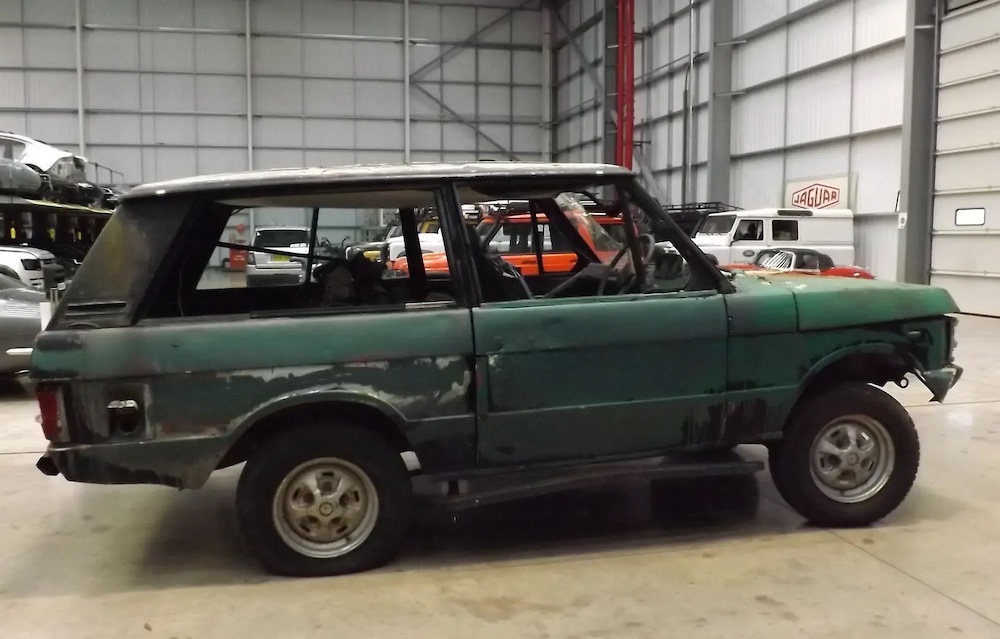 The vehicle has been described as being "crusty" and not in good shape. Its windshield is smashed. Its engine is not in the engine bay but rests in parts in the back of the three-door vehicle. Its odometer shows a total of 62,920 miles or almost 100,000 kilometers. Its original Masai Red color has been painted over, allegedly by some of Marley's children, in a combination of black, green and blue. In spite of the poor condition, the vehicle has an estimated sales price of as much as £150,000.
CCA noted that Marley's 1976 Series 3 truck was restored after being located in 2015, and the auction presents the opportunity for the Rover to have a similar future. Simon Langadale, who is its consignor, said that potential purchasers are being asked to make online bids during the live auction at The Saleroom. BBC Top Gear described the classic as a "perfect" restoration project.
Based on its appearance, the Range Rover set for auction by CCA seems to be the same vehicle that Jon Baker of GeeJam owned. According to Baker, the Rover is among the 13 "prized classic cars" of Jamaica that he was repairing to drivable condition, planning to offer it to GeeJam guests who want to use it for day trips to nearby attractions as a way to preserve some Jamaican history while offering a unique amenity for GeeJam guests.
Photo – Classic Car Auctions