Vybz Kartel, the world-famous Jamaican dancehall artist, songwriter, and businessman whose singles "Clarks", "Romping Shop", "Poor People", "Tell You Say", "Like Christmas" and "Pon De Floor" propelled him to international fame, notoriety, wealth is now a convicted murderer. Civil society in Jamaica had prepared for public backlash.
Vybz Kartel, in my view successfully exploited the nexus between music, his lyrical prowess, public relation acumen, extraordinary charisma, and business savvy to become a worldwide celebrity in music. He created history by accomplishing feats no other Jamaican artist ever has. He accomplished this feat without ever having to leave the shores of the island. There was no major record label to promote him internationally, yet he became an international success in the world of music.  Not even Bob Marley was able to do this. No other locally based Jamaican artist accomplished this.
He is one of the greatest songwriters in dancehall music. His talent allowed him to pen several hits for one the greatest exponents of the art of modern deejaying in the dancehall, his mentor Bounty Killer.  Vybz Kartel, a man whose enormous talent allowed him to exit Killer's world-famous Alliance camp and to build an empire even bigger than the one he left behind.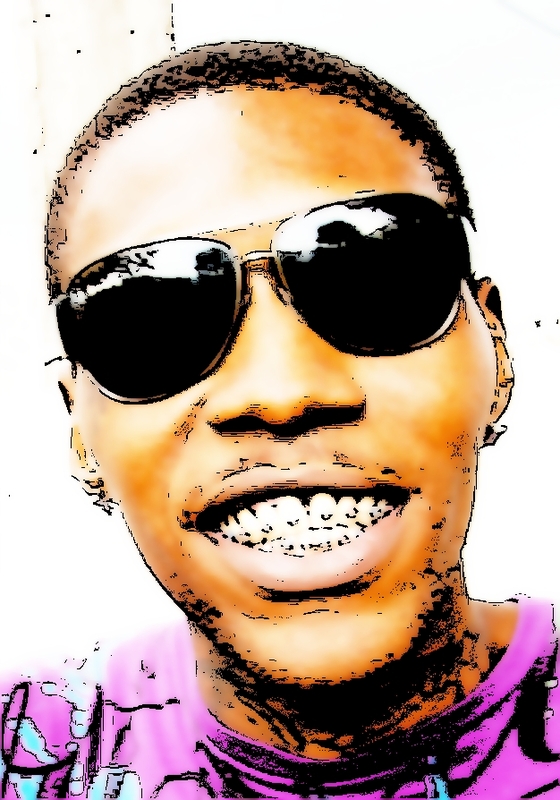 His talent revolutionized the art of deejaying, spitting rhyming patterns to rhythms that would twist the jaws, and challenged the vocal dexterity of many of his fellow peers who attempted to match his skills.  Without ever leaving Jamaica Kartel used his lyrical prowess, music genius, and public relation acumen and commanded the attention of luminary royalties like hip hop and R&B musicians Jay-Z, Rihanna, Missy Elliott, Busta Rhymes, M.I.A, Pharrell, Kardinal Offishall, Akon, Jim Jones, Lil Wayne and Eminem who requested collaborations and remixes with him.
His 2009 hit with female Jamaican deejay Spice, "Ramping Shop", debuted on the Billboard Top 100 Singles charts. "Dollar Sign" blew up on regular rotation on urban radio stations in the US. In 2010, the zenith of international fame his single "Clarks" became his biggest international success, remaining in the top 3 Reggae Singles gaining the most radio plays in North America for 40 weeks. "Clarks" from the British shoe brand Clarks,  was also featured on the TV series So You Think You Can Dance Canada, and on a CNN segment on dancehall dance.  "Clarks", "Clarks 2 (Clarks Again)" and "Clarks 3 (Wear Weh Yuh Have)" considerably increased the brand sales numbers and prices in Jamaica. MTV's Vice Guide to Dancehall featured Kartel at his weekly dance party, Street Vybz Thursday.
In 2007, one year after he left Alliance Kartel boasted in the song that his earnings allowed him to buy a house bigger than the Pavilion Mall in Half-Way Tree and $9 million worth of cars. He morphed from black-skinned DJ into bleached out heavily tattooed freak show Michael Jackson look-alike author.
Along the way, the sing-jay continued to accumulate great wealth, an army of fanatical followers, and built an enviable worldwide reputation by 2010 unrivaled by his competitors in the music business.
Kartel and his Gaza Empire became the outsize symbol of fame and fortune to literally hundreds of thousands of daydreaming Jamaican youngsters.  However, the fanaticism his influence invoked in his fanatical followers is negative. The death threat against the murdered man' Clive 'Lizard' Williams, family, has led to protective custody, for his sister Stephanie Breckenridge. The murdered man's family is threatened simply for seeking justice?  The state prosecutors and Director of Public Prosecution life is also threatened. What does this say about Kartel's influence? Probably nothing, but it matters.
The great acting guru Konstantin Stanislavsky offers the following sage philosophical advice in his definition of a true artist in art he said: "Love the art in yourself, not yourself in the art." A true artist… must lead a life full of interest, beauty, variety, excitement, and enlightenment."  When the form is greater and more powerful than the actual being this latter is bound to be crushed and unnoticed in the tremendous space."
Marley was an artist who fits Stanislavsky's definition of a true artist in art.  because of and his narcissistic excesses… a bridge too far, Kartel is now a convicted murderer. What a waste.
Stan Evan Smith – Senior Editor and North East Media Coordinator for Jamaicans.com