Shaunae Miller-Uibo, a 400-meter Olympic champion from the Bahamas, issued an announcement on Instagram to share with fans that she is expecting her first child. Due to the pregnancy, Miller-Uibo, who has twice won the 400-meter Olympic title, once in 2016 in Rio and again at the Tokyo Games in 2021, will not defend her title at the 2023 World Championships to be held in August.
Miller-Uibo's Instagram posting read, "New Year, New Blessing." She added with her husband Maicel Uibo of Estonia, that the couple can't wait to meet their "little bundle of joy." Also an athlete, Maicel Uibo won a silver medal at the 2019 World Championships.
Miller-Uibo won her first 400-meter world title in 2022 in Eugene, Oregon. Prior to that, she had been the runner-up in the event in 2015 in Beijing and in 2019 in Doha. She also won a bronze medal at the 2017 World Championships and was recognized as the fastest woman in the world in that event in 2019. After the 2022 World Championships, she was planning to end her competition in the 400-meters to focus on the 200-meters in preparation for the Paris Olympics in 2024.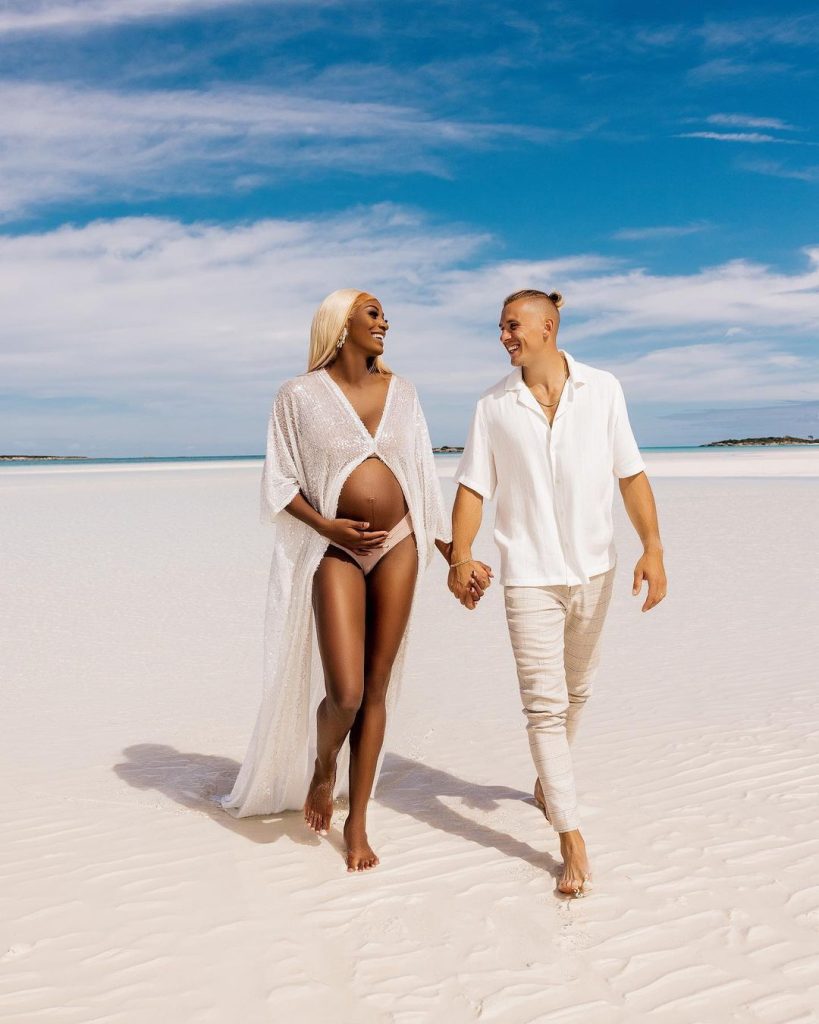 Shaunae Miller-Uibo was born in Nassau in The Bahamas in 1994 to Mabelene and Shauna Miller. She is of Afro-Bahamian heritage and the granddaughter and niece of pastors. Her sister, Shauntae-Ashleigh Miller, won the title of Miss Universe Bahamas in 2020. Miller-Uibo attended St. Augustine's College in Nassau and then the University of Georgia.
At the World Athletics Championships, she holds the world's best times over 300 meters, both outdoors and indoors. In 2010, when she was 16, she was the 400-meter World junior champion and won the World Youth Title in 2011. She was fourth in the 200 meters at the 2013 World Championships at the age of 19 and won her first senior medal – a bronze medal – at the 2014 World Indoor Championships in the 400 meters. Miller-Uibo won the championship title at the 2018 Commonwealth Games in the 200 meters and was the winner of four Diamond League titles.
In straight races of 150 meters and 200 meters, she holds the fastest women's times in the world, with a personal best of 21.74 seconds in the 200 meters, a Bahamian national record. She is also the winner of other national titles in both distances, as well as holding the NCAA Indoor title for the University of Georgia Bulldogs and Lady Bulldogs teams.
Photo – Shaunae Miller-Uibo