Reggae singer/songwriter Beres Hammond was voted the "Best Jamaican Reggae Artist" of 2022 by the readers and staff of Jamaicans.com, the leading media platform for Jamaican and Caribbean news, travel, food, and culture.
The Best of Jamaica Awards Show is the biggest event of the year for Jamaicans.com and is all about what the platform's surveyed readers and writers select as the BEST in each category. The results show focused on 21 individual geographic regions around the world and can be available on Jamaicans.com's YouTube and Facebook pages. The show revealed the best dining, shopping, recreation, and all-around Jamaican cultural experiences offered in each location.
Singer/songwriter Hugh Beresford Hammond was born in Annotto Bay, Jamaica. He was the ninth child of ten in his family and grew up hearing classic American soul and jazz music via his father's record collection. His early musical influences included Sam Cooke and Otis Redding, as well as ska, rocksteady genres, and Alton Ellis. He participated in talent contests in 1972 and 1973 and this resulted in his first recording, a 1978 hit single of "Wandered" by Alton Ellis. While he joined the Zap Pow band in 1975 as lead singer, he was also interested in going solo and released his first album, "Soul Reggae," in 1976. He left the band in 1979 and recorded an additional two solo albums. He launched his own label, Harmony House Records, in 1985 and released two albums illustrative of the early dancehall style. The solo hit, "What One Dance Can Do" brought Hammond the attention of the global market.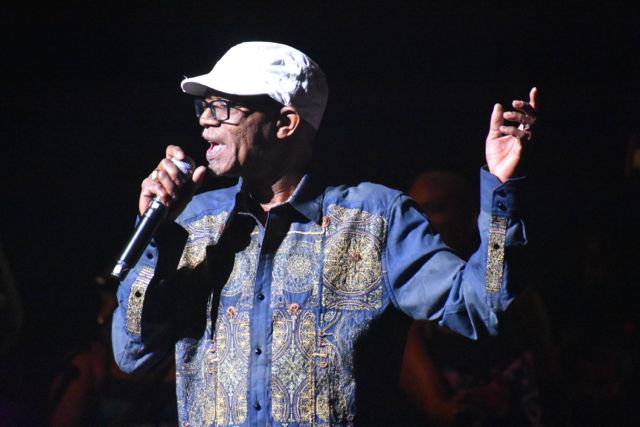 Hammond moved to New York City in 1987 after he was the victim of a home invasion robbery in Jamaica. He returned to Jamaica in 1990 to record his dancehall hit, "Tempted to Touch," arguably his best-known track in the US and the UK. This recording formed the basis for his subsequent hit tunes "Is This a Sign" and "Respect to You Baby" in 1992. The 1992 single, "Fire," was a critical success in the reggae music industry and brought him the interest of major recording studios like Elektra Records.
Hammond established himself as a top lovers rock artist throughout the 1990s. He recorded several collaborations in 2001's "Music Is Life" album with artists like Wyclef Jean, Earl "Chinna" Smith, and Flourgon. Hammond performed at the opening ceremony of the 2007 Cricket World Cup in Jamaica and in 2008 released the "A Moment in Time" album on the VP Records label. In 2012, his album, "One Love, One Life" reached Number 1 on the Billboard Reggae Albums chart.
Beres Hammond received the Order of Jamaica from the nation's government in 2013 for his contributions to Jamaica's music industry. His "One Love, One Life" album received a Grammy Award nomination in 2014.
Photo – Nick Ford