This summer, Lawrence L. Deacon makes his boldest pitch yet to reach a mainstream audience in Jamaica with his cutting-edge art. The Montego Bay-based painter will be the focus of an exhibition that marries art and music.
Dubbed Waves & Pain, the event is inspired by Deacon's abstract piece of the same name. It depicts the challenges he has faced since launching his professional career five years ago.
In addition to showcasing his catalogue of paintings and posters, Deacon plans to introduce an album featuring songs by like-minded musicians. They include G LAW, Av&nte, Kwe and Ria Bleu.
It will be the 24-year-old painter's second exhibition; the first took place in Montego Bay two years ago.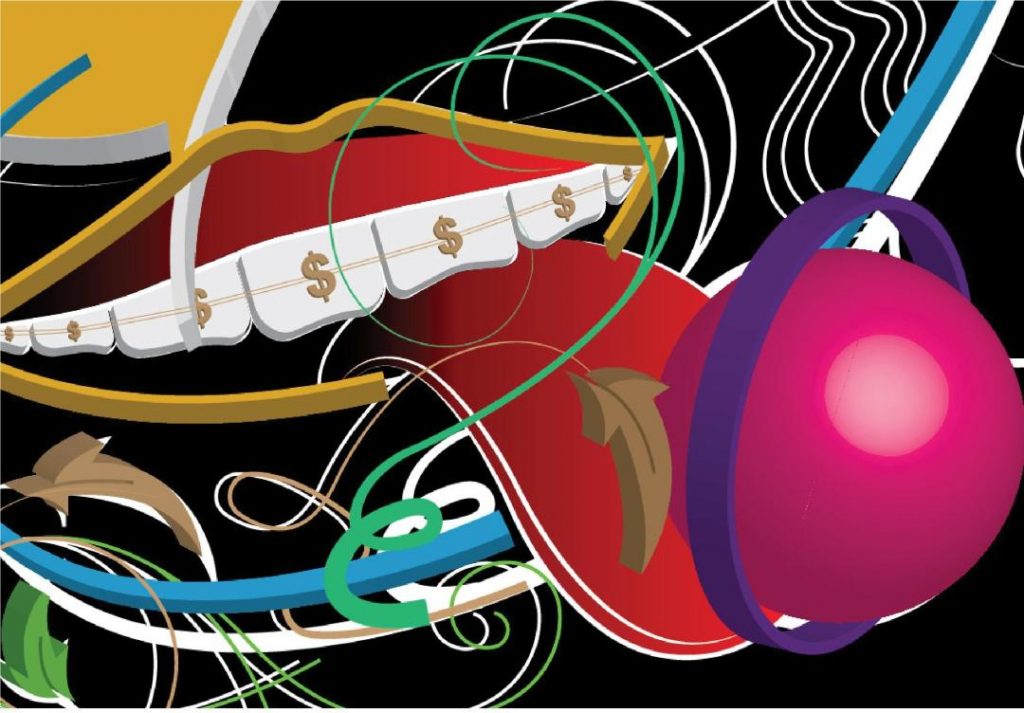 "The aim of my exhibition is to bring together music and art under one roof. Hence, why I'm producing my first invitational musical album, Waves & Pain. Not just that it's about connecting people and culture and sharing stories as with the album, it's multi-genre featuring artists from Africa, Canada, Jamaica and the United States," Deacon explained. "It would be very selfish of me to not include music. My ideas are unorthodox, but that's what I want to bring…a difference."
After two semesters at Edna Manley College of the Visual and Performing Arts, Deacon branched out on his own. He promotes his work on social media through his Delawness brand.
Among those designs are album covers and posters for high-profile artists like Grammy winner Koffee and Chronixx, leader of Jamaica's neo-roots-reggae movement.
Though no date has been finalized for the exhibition, the brash Deacon insists it will reflect his personal and professional growth.
"I've grown a lot, my ideas have evolved into bigger ideas, traveling also helps to boost my outlook on life. I moved from a dark place of chaos and depression to stabilized thoughts and optimism," he said.
Follow Lawrence L. Deacon: