Robert and Tracy Brown, both born in Jamaica, came to the United States with their families in the 1980s. Tracy Brown's family first settled in North Carolina, but her father decided it was too cold there, and they moved to Sacramento. She started her career early in life, having "dibbled and dabbled in hair" since she was in the seventh grade. She attended beauty college after graduation from Valley High School and began doing hair in a salon she established in her parents' garage.
Rob Brown's family moved from Jamaica to Florida, then to Louisiana where they lived for over ten years. He moved to Sacramento as a teenager, living with a relative and earning an associate degree in the administration of Justice hoping to be a police officer. Plans changed when he met Tracy, however, and they went on to own three different beauty salons in northern California.
According to Rob, when they had the three salons, they worked with stylists and barbers and mentored them, and helped them to open their own businesses. Their mentoring activities inspired them to implement their efforts on a bigger scale. This led to the opening of Mixed Institute of Cosmetology and Barber, one of just eight beauty schools in Sacramento with state board approval and the only independently Black-owned beauty and barber college in the city.
Rob and Tracy acknowledge that it was not easy to open the school. At one time during the permitting process, their plans were lost, and they had to resubmit them at a significant cost. The setback was not sufficient to stop them from persevering, however, and they went on to help hundreds of barber and beauty school graduates. They also expanded their business with the launch of the TruBalance haircare product line and followed that by opening a hair-loss clinic.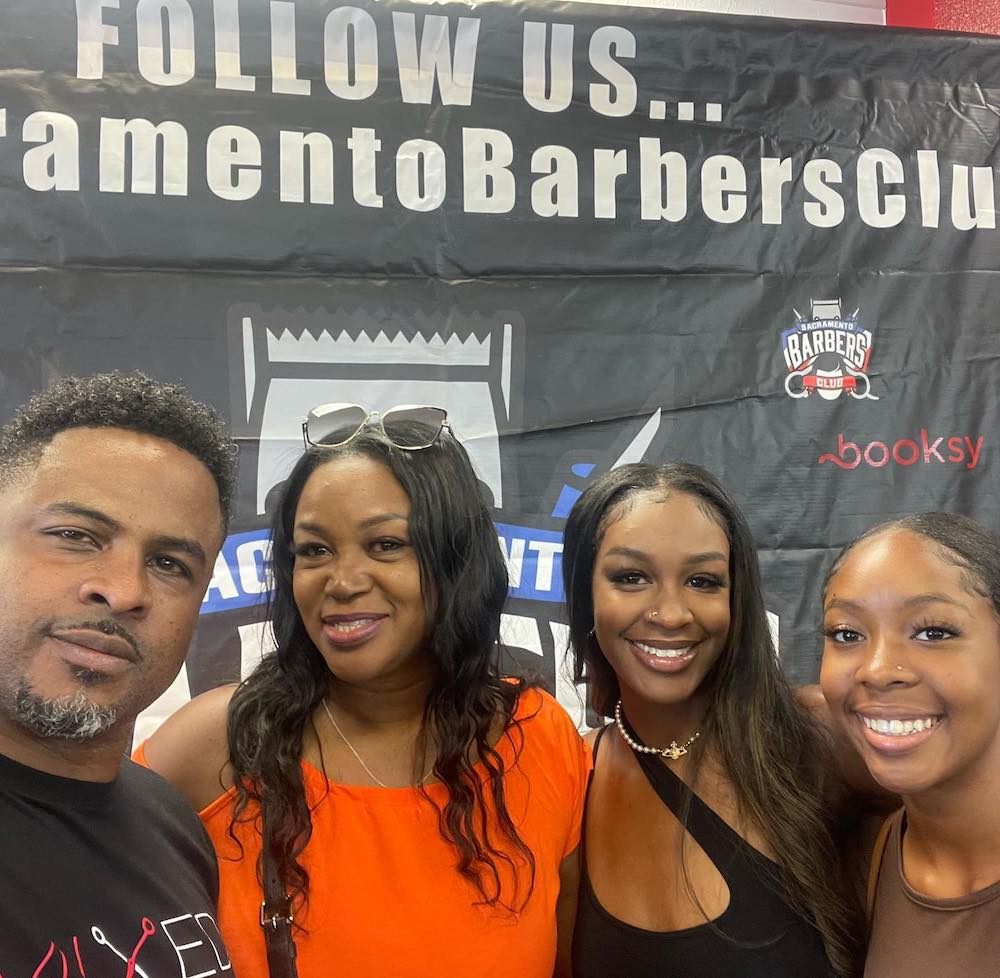 The couple attributes their success to their teamwork, with each of them having strengths that balance out the other's weaknesses. They have four children and one grandchild. One of their daughters is a graduate of her parents' beauty college and works as a stylist in Los Angeles.
The Mixed Institute of Cosmetology and Barber is designed to address skin color, race, and ethnicity as a feature rather than a challenge. It was founded by some of the most affluent salon owners and master stylists in Sacramento. As more than just a beauty school, it is where the next generation of stylists will come from. Its programs provide students with state-of-the-art equipment and top-quality products to ensure they have the best educational experience available. Students are taught both technical and business skills through hands-on training and also receive job placement to help them launch their careers.
Photo – YouTube/KCRA 3