In June 2023, Jamaica introduced its new polymer banknotes, prompting a scramble among Jamaicans to become accustomed to the new notes and their features. The new notes come in denominations of $50, $100, $500, $1000, the new $2,000 amount, and $5000. Here are several distinguishing features of the new banknotes.
Government Acts to Improve Jamaica's Banknotes
All the new polymer notes have a smoother feel than the old paper notes. Each note features a depiction of a scenic and historic location on the island, including Doctor's Cave Beach, Dunn's River Falls, Port Royal, Jamaica House, Central Branch Primary School, and Highway 2000.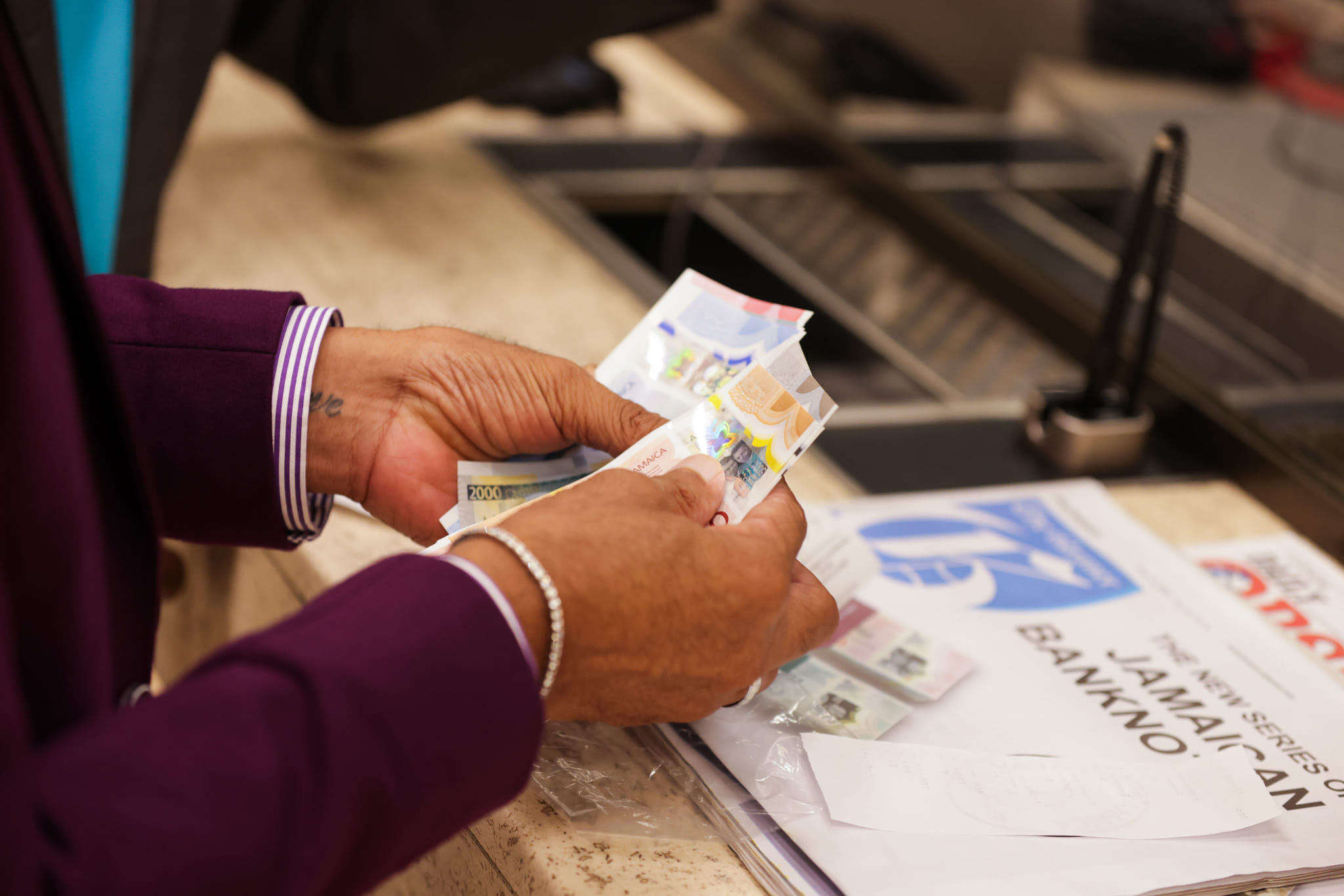 New Security Features, Easier to Tell Apart
The changes in the bank notes reflect government efforts to implement new security features that will provide greater protection against counterfeiting and increased cost savings for the Bank of Jamaica. The new notes are also designed to be more easily identified by people with visual impairments through their enhanced tactile features. The government is also ensuring that the different denominations of the notes can be more easily determined.
New Overall Design
The government took the opportunity created by upgrading the bank notes to honor Jamaica's national heroes and deceased prime ministers who had not been featured on the former notes. Portraits of these individuals will now appear on the new notes paired with important contemporaneous individuals on the basis of their contributions to the country in the categories of Freedom Fighters, Black Empowerment and Pan-Africanism, Fathers of the Nation, and Nation Builders. A notable diversion from this design approach is the portrait of Marcus Garvey, Jamaica's first national hero, whose image is displayed alone on the $100 note.
Honoring Jamaican Achievements
The new banknotes reflect Jamaican pride by honoring the achievements of pioneering Jamaicans that offer a snapshot of the nation's history and development. The $50 note features George William Gordon and Paul Bogle, the $100, as mentioned, honors Marcus Garvey, the $500 depicts Nanny of the Maroons and Sam Sharpe, the $1,000 note has Alexander Bustamante and Norman Manley, the $2,000 Michael Manley and Edward Seaga, and the $5,000 Conrad Sangster and Hugh Shearer.
Tilt, Look, and Check
All six new banknotes share various security features. When tilting the $50, $100, and $500 notes in the light, areas with shimmering gold ink can be seen, and there is highly reflective silver ink with a mirror-like finish. With the $1,000, $2,000, and $5,000, there is a holographic foil that changes the colors of the images. All six banknotes show a clear window from the front and back, and the letters "BOJ" appear in colored print on all notes. When checked under ultraviolet light, all six notes show some areas in two colors, and the denomination appears.
Photo – Official Facebook Page of Bank of Jamaica