The Jamaican Youth Chorale (JYC) took its Redemption Songs tour to the historic Washington National Cathedral in Washington DC on February 2, 2023, performing a free half-hour concert at the venue just past the noon hour. This was the first stop on the Chorale's tour, which highlighted the choral music of Jamaican and African American composers in honor of Black History Month and Reggae Month, both of which are celebrated in February.
The Chorale provided its funding partners and additional invited guests with a sampling of its repertoire during a pre-tour recital on January 29, 2023, at King's House in Jamaica. At the event, Greg Simms, the founder and musical director of the JYC thanked the funding partners for their support, which made the tour possible. He added that the Chorale had spent considerable time on its preparations for the tour to make sure that its members would be able to represent Jamaica effectively, even in the middle of winter.
The group traveled to Virginia on February 4, 2023, from Washington DC, and performed at the Shiloh Baptist Church under the patronage of Ambassador Pamela E. Bridgewater, former US Ambassador to Jamaica. Before returning home to Jamaica, the JYC made a trip to New York to perform a full concert at St. Augustine's Episcopal Church on February 5, 2023.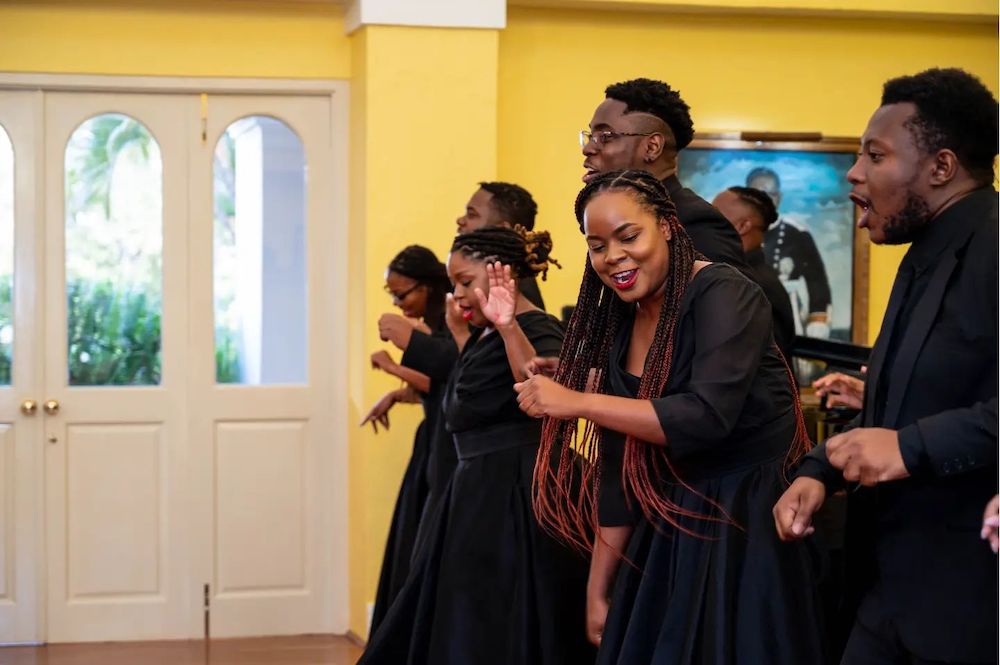 The funding for the JYC winter season was provided by the Entertainment Industry Support Initiative (CEISI) of 2022 of the Culture, Health, Arts, Sports and Education (CHASE) Fund. According to Hilary Coulton, the public relations and administrative manager of CHASE, the group gave an outstanding performance of its program at King's House. The pre-tour recital included Noel Dexter's "Bright Soul", "Suppose We Doh Meet," and Greg Simms' arrangement of the popular folk song, "Evening Time." Arrangements of Bob Marley's "Redemption Song" and "Wonderful Jamaica" by Jamaican composer Dr. Kathy Brown were also performed.
The Redemption Songs Tour concluded the Chorale's winter concert season, which began in December 2022 at the Philip Sherlock Center for the Creative Arts at the University of the West Indies Mona campus.
Photo – Jamaican Youth Chorale