The resort town of Ocho Rios, in the parish of St. Ann, is set to become the first destination in Jamaica to provide free, public Wi-Fi. This initiative is part of a larger project undertaken by the Universal Service Fund (USF), an agency with a mission to enhance access to information and communication tools across Jamaica.
Initiative still in early stage
CEO of USF, Daniel Dawes, revealed that the agency's ambitious plan aims to offer complimentary Wi-Fi in all resort towns in Jamaica. While the implementation timeline is yet to be determined, Dawes emphasized the importance of careful planning and resource allocation for the project's success, as it is expected to require significant financial investment.
The Tourism Enhancement Fund (TEF) will bear the cost of the Wi-Fi service, while the USF will oversee its implementation. Alongside Ocho Rios, the initiative aims to include other popular destinations such as Negril, Port Antonio, and Montego Bay. The specifics of the project, including its cost and detailed plans, are still being developed.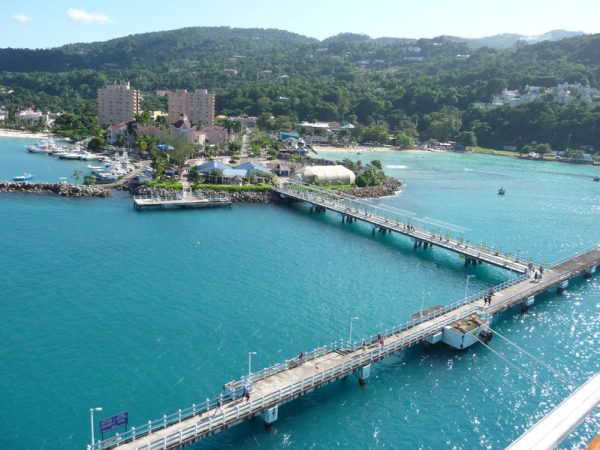 Plan developers want "smart destination"
Currently, discussions primarily revolve around Ocho Rios, with a pilot plan already underway for the town's main street and promenade in St. Ann. The goal is to transform these bustling areas into "smart destinations" that offer seamless Wi-Fi access to both visitors and residents. This connectivity will enable individuals to share real-time information and experiences, enhancing the overall tourist experience in Ocho Rios.
The TEF, established in 2005, plays a crucial role in the development and sustainability of Jamaica's tourism sector. Its primary objectives align with the goals set forth in the 2002 Master Plan for Sustainable Tourist Development, which include promoting growth, better environmental management, and enhancing the overall tourist experience.
As the USF and TEF work together to realize this groundbreaking project, the people of Ocho Rios can look forward to enjoying the benefits of free, public Wi-Fi, marking a significant milestone in the town's technological advancement. With this step, Ocho Rios is poised to attract even more visitors and cement its status as a premier resort town in Jamaica.
Photo source: 123rf