This week on People Profile: Xavier Murphy. Jamaicans.com is a website and media entity covering Jamaica and the Caribbean. In its 20 years of existence, it has attracted great readership among the Jamaican diaspora with over 400,000 page views, and approximately 70,000 followers on social media. The site provides readers with a steady diet of news, cultural articles, historical information about Jamaica, complete with patois dictionary and shorthand. It was also the first Jamaican company to launch a mobile app on the iPhone. (Jamaicans.com 2012)
"Jamaicans.com has always been a hub for those who want to learn about Jamaica and people who want to stay in touch with their Jamaican roots. "If you live outside of Jamaica and have any Jamaican ancestry you are a part of the diaspora," said Xavier Murphy, Jamaicans.com founder. This week on People Profile we have Mr Xavier Murphy founder of Jamaicans.com.
Dr. C
Welcome to People Profile Xavier and congratulations on your 20th anniversary celebration of this very successful website.
Xavier Murphy
Thank you Dr.C, it is absolutely my pleasure to be here.
Dr.C
Please tell us what is the purpose of Jamaicans.com ?
Xavier Murphy
Jamaicans.com is where you find anything and everything about Jamaica.
There is information for people who want to learn about Jamaica, How to be a Jamaican, How to Speak Jamaica and Jamaican Culture. There is information on the site for travelers to Jamaica. There is information for Jamaicans who want to keep in touch with their culture. We post Jamaican/Caribbean news and announcements. We feature Jamaican events. We do feature interviews with Jamaicans making an impact in their community and the world. There is also a vibrant community on our bulletin boards where a wide range of topics are discussed and breaking news out of Jamaica is reported. One of the most popular area on the site is our video section.
The main purpose of the site is to showcase, Jamaica and Jamaicans.
Dr.C
I might add that People Profile has been publishing our interviews on the site as well. How did Jamaicans.com come about?
Xavier Murphy
I started working for a "dotcom" company in 1995. There were only 3-4 Jamaicans website that I remember seeing. I was surprised at how little was out there on Jamaica so I started the website.
Dr.C
Yes there is always an opportunity for Jamaicans. What unique problem do you see in the diaspora and how are you using Jamaicans.com to solve it?
Xavier Murphy
Not recognizing the impact we have on our community and the major accomplishments of Jamaican in the diaspora. We try to showcase Jamaicans on the site and help provide the recognition they deserve. Your People Profile interviews is one such vehicle.
Dr.C
Yes that is true. Who are your main competitors ?
Xavier Murphy
Wow, a tough question. I have not really thought about that one in a while. We are in such a unique spot that it is difficult to pin down main competitors. There are segments of our site that compete with others but just that they are focus on one thing. We always had to cater to a broader audience. Funny thing is that many websites that used to be competitors have become partners. I guess we can say all Jamaican websites are competition…lol.. I find that if you focus too much on what the competitors are doing you lose focus on the vision you have.
Dr.C
Absolutely Xavier, i agree with you 100%. What about your products or services that sets you apart from your competitors? Why should Jamaicans engage in Jamaicans.com?
Xavier Murphy
I think the broad variety of information we have is what differentiates us from everyone else. You can find Jamaican news, Jamaican travel information, learn the Jamaican language and culture, how to cook Jamaican,community event in the diaspora, interviews and more in one place. Plus the information is authentic from Jamaican.
Dr.C
Of course! Is there a unique story behind your business name or logo?
Xavier Murphy
Getting the Jamaicans.com domain name was a blessing. It was not easy getting domain names 20 years ago. You had to not only prove who you were but give them your "first child"…lol…you had to fax and mail information to Network Solution. There was mix up with my paper work and it took a while before I finally got the domain name. We have always tried to keep our logos playful and cheerful.
Dr.C
Share 3 adjective or words that best describe your company.
Xavier Murphy
Repeatable Systems, Nibble, Consistence
Dr.C
Those words speaks volumes Xavier. What are the deliverables for Jamaicans.com brand identity?
Xavier Murphy
Authentic Jamaican information
Dr.C
Who are the decision makers of Jamaicans.com?
Xavier Murphy
I am the decision maker however we have a board of 5 people who help to provide guidance.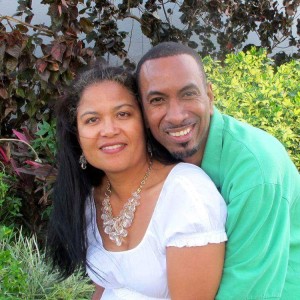 Dr.C
Describe your ideal customer?
Xavier Murphy
Someone who came to the website and found everything they were looking for. A satisfied visitor to the site.
Dr.C
I am sure they are many satisfied visitor. What is the primary message you want to convey to Jamaicans all over?
Xavier Murphy
Our primary message would be that you can have an impact on Jamaica and the community you are living in. Our website has examples of Jamaican everywhere making an impact and showcases Jamaica's impact on the world.
Dr.C
In the past twenty years is there a particular story that you are most proud of?
Xavier Murphy
So many stories. One of the best is a forum member went missing online for a few day on our online community. This was a person who regular posts in the forums and had not posted in days. The other forums members got worried and seeked her out. She was in the hospital recovering from an illness. Members of our forum community sent cards, flowers, well wished, made phone calls and those who lived in her area visited. The life long friendship and even marriages that have happened through the Jamaicans.com forum is amazing.
Dr.C
Wow, absolutely amazing. What about a story that you aren't proud of that was posted on Jamaicans.com?
Xavier Murphy
Our online forum community can be a place of joy but also some very abrasive exchanges. Unlike facebook where you have a name in our forums you can hide behind a user name. Sometimes the forum becomes a place where it was Jamaicans vs Non- Jamaican, Black vs White, Men vs Women. Some of the posts were very divisive and probably scared a lot of people away. I am not proud of the behaviors some of our forum members at times.
Dr.C
What should we look forward to in 2016 from Jamaicans.com?
Xavier Murphy
We are working on more video content for 2016. We will continue our ongoing project optimizing more areas of the site for mobile phones and tablets.
Dr.C
How about the next 5 years?
Xavier Murphy
Technology moves so fast it is difficult to predict where will will be in the next 5 years. We just want to be ready to move in the direction of new technology.
Dr.C
That's true…. what high school did you attend? Are you actively involved in your alumni?
Xavier Murphy
I attended Jamaica College the school with the "most" Manning Cups in the world. I am actively involved with the Jamaica College Old Boy's Association of Florida. Especially with the planning of the annual True Blue Weekend event.
Dr.C
Well….manning cup is not of the "world", it's only Jamaica….lol.
Are you afraid of lizards?
Xavier Murphy
Yes and no. I can deal with the little house lizards but won't go near the iguanas or croaking lizards.
Dr.C
Have you ever played dandy shandy?
Xavier Murphy
Of course…it's lots of fun…dwl
Dr.C
I can only imagine you doing a pupalick Xavier! ..lol.
Xavier Murphy, People Profile would like to thank you for your time chatting with us. We are very proud to have you on the 2016 People Profile Awards committe, walk good.
Xavier Murphy
Absolutely my pleasure Dr.C. I am certainly looking forward to the awards ceremony in June. Looking forward to seeing you this Friday at our 20th anniversary celebration as well.
Please join the group at: https://www.facebook.com/groups/487535274754835/