In the 2022 Best of Jamaica Survey, West Jet Airlines and Southwest Airlines tied for the title of the Best Airline to Fly to Jamaica. Both airlines displayed a strong desire to expand their business to Jamaica and to serve customers seeking affordable and convenient airline service to the Caribbean.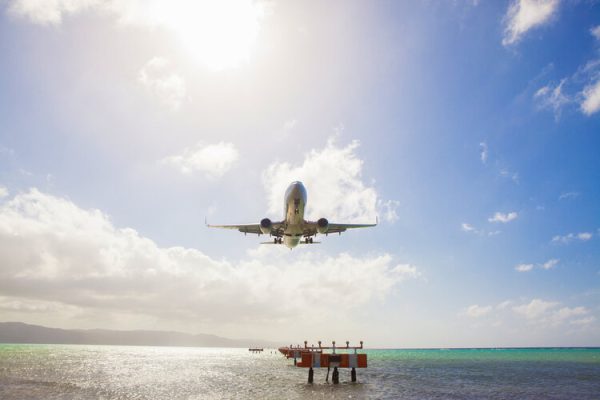 WestJet Airlines Limited
WestJet, a major Canadian airline, was launched in 1996 by Clive Beddoe and partners with three aircraft and five destinations. Initially operated as a low-cost option among Canada's competing airlines, WestJet is owned by Kestrel Bidco Inc., a subsidiary of Onex Corporation. It participates in codeshare agreements with many other airlines. WestJet now uses four different types of aircraft and flies to over 110 destinations in the Caribbean, North America, Central America, Europe, and Asia. It operates over 700 flights per day with its fleet of more than 180 aircraft. It is headquartered in Calgary, Alberta, Canada, and is the second-largest airline based in the country. WestJet announced in August 2023 that it will be adding new flights in the winter between Edmonton, Canada, and Montego Bay, starting on November 12, 2023. The new route will operate once a week on Sundays.
SouthWest Airlines
Southwest Airlines Co. is a major airline based in Dallas, Texas. It is the largest low-cost carrier in the world and provides service to 121 destinations in the US and ten additional nations. It is the third largest airline in North America in terms of the number of passengers flown. It was established in 1967 by Herb Kelleher and Rollin King. Its business model uses a rolling hub and point-to-point network, unlike other carriers. The airline uses Boeing 737 jets exclusively in its fleet, has some 66,000 employees, and flies about 4,000 departures every day during peak travel season. Southwest flew to more than 100 destinations in 42 states, the Caribbean, Mexico, Puerto Rico, and Central America in 2021. In 2023, Southwest announced its intention to expand its operations in Jamaica, already operating several weekly flights to the country. It views Jamaica as a destination that provides major growth opportunities. In February 2023, Southwest representatives met with Jamaica's ambassador to the US, Audrey Marks, at the Jamaican Embassy in Washington DC to discuss the expansion of flight services on existing routes to Jamaica, with particular interest expressed in opening a route to Norman Manley International Airport in Kingston and making this a hub for the expansion. Southwest launched its first route to Jamaica in 2014, flying from Baltimore/Washington International Thurgood Marshall Airport to Sangster International Airport in Montego Bay. It has introduced other routes to Montego Bay since then, including travel through Orlando, Florida, and Hartsfield-Jackson International Airport in Atlanta, Georgia.
The 2023 Best of Jamaica Survey is now available!
For more than 20 years, Jamaicans.com, the cross-platform media house dedicated to connecting everyone who shares a love for Jamaican heritage, has sponsored the Best of Jamaica Survey to showcase the unique and brilliant culture of the country. We welcome your participation and invite you to take our five-minute survey and nominate your favorite for the Best of Jamaica. The online poll was launched on September 25, 2023, and will run for six weeks. Take the survey here. 
Photo – Deposit Photos