Jamaicans online have shared mixed reactions to a series of videos circulating of Jamaican Canadian NBA player Tristan Thompson preparing Jamaican curry chicken. The videos, first shared on the athlete's Instagram stories, have since been reposted on Instagram and Tik Tok, sparking a flurry of comments from Jamaican users.
While exact measurements remain a mystery, Thompson attempts to display a shot of himself stirring his pot of curry chicken and commented, "Oh yes, we're cooking up! We're cooking up! We're cooking up! We're cooking up. Sheesh, Chef TT!". However his Jamaican cooking attempt was not as well-received as he would have anticipated.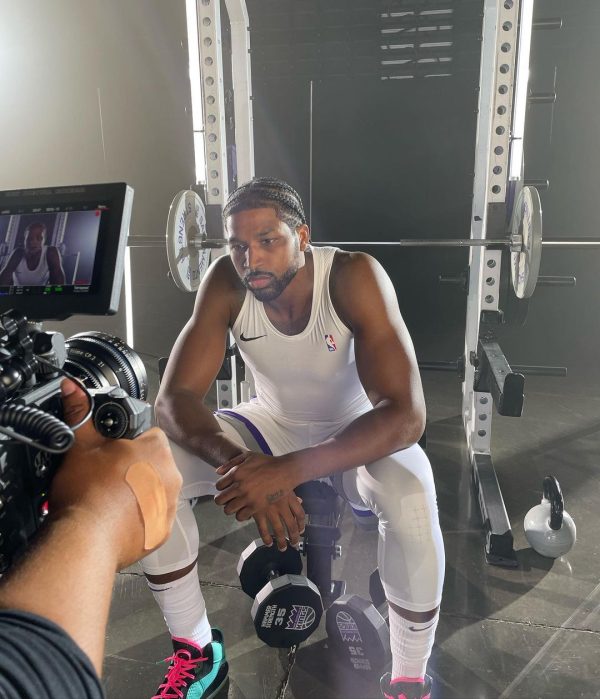 Comments below the reposted video on the Tik Tok account for The Shade Room include, "looks like he made curry chicken soup over rice" and "maybe that's Jamaican style bit it looks too watery. it's nice to see a man cooking though. have to send this to my husband "
A Taste of Home
Thompson's passion for cooking chicken dishes is rooted in his Jamaican upbringing, as he revealed in a 2017 interview with Solar Sports. He explained that the Jamaican culture was a dominant part of his upbringing. Also, he credits his mother, Andrea, for teaching him the art of crafting a perfect curry chicken and other Jamaican dishes. He spoke about having plates of  jerk chicken, curry goat, oxtail, rice, and peas, growing up in his Jamaican household.
A Heartfelt Connection
Thompson reflected on his culinary journey, remembering how every Tuesday was undoubtedly curry chicken night. One day he approached his mom, asking her to let him give it a try, and he was pleased with the delicious outcome. Thompson's mother, Andrea, passed away suddenly due to a heart attack in January. His ex-partner, Khloé Kardashian, paid tribute to Andrea in an episode of The Kardashians, highlighting the profound bond they shared.
Photo – Tristan Thompson's Instagram Page