There are many Ska Artists but only one true Ska king. Derrick Morgan started is career at age 17 and has been performing for 40 years. His name is a household name in the Caribbean and many parts of the world. Recently I sat down with the Jamaican Music Legend for an interview.
Q: How do you feel about the title "Ska King" many has given to you?
A: I feel good about the title and am honored when people call me that. I love it…(laugh)
Q: A king always has a prince or princess. Who would that be the prince or princess of SKA?
A: The face of ska has really changed. Most of the leading ska music today comes from the white bands. There are quite a few good ones out there like Bad Manners and Rude Rich & the Highnotes.
Q: At what age did you know you wanted to be a singer? What was the first song you recorded? How many albums have you done?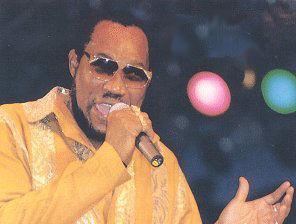 A: I started singing at age 14 at a school contest. I made my public debut at 17. The very song I recorded was "Lover boy" which was also known as "Scorchers rap". I recorded that song with Duke Reid. Back then there was only one recording studio in the island. It was called Federal. I have recorded about 24 albums of my own and lots of complications with other artist.
Q: Rumor has it that you do a really good Little Richard imitation and that was your main hook when you originally started?
A: Oh yes. He was the one I imitated at contest in the early days. Back then they used to call me Jamaica Little Richard.
Q: Who had influenced you the most in your musical career?
A: Little Richard
Q: Being a veteran of the Jamaican music industry I am sure you have an insight into the grassroots history that no one else has. Can you tell us what us was like in the very early days when Jamaican Ska started? Who are some of the unsung heroes of Jamaican music that got lost in the shuttle & never got the recognition they deserved?
A: In the early days the songs were about love. It was funny because I remember people who coming up to me and telling me that my song made me find their husband or wife. There was not any competition in the early days. Prince Buster and Toots & the Maytals were consistent. They would release a song often.
Theophilus Beckford never really recognized for his contributions. I also think Eric Monty Morris never got his dues.
Q: Which artist & songs do you like from the early Ska days, the early rocky steady days and the early reggae days?
A: In the early ska days I liked Toots & the Maytals. In the Rock Steady era I liked Ken Boothe. In the Early Reggae days I liked Beres Hammond. Today I like Beenie Man, Buju Baton, Shakka Demus & Plyers.
Q: You were there when the sound system era in Jamaica started and also during the beginning of the deejaying (toasting) era. What was your favorite sound system and who in your mind were the pioneers in deejaying.
A: V-Rocket was my favorite sound system. They used to play all nice songs. The best deejays back them was Machooka. He was really good and used to ride a donkey and dress like Jesus when he entered the dance. King Stitchie and Coxsone were also good in those days.
Q: Many have contended that Deejaying (toasting) and the sound system of that era was the forefather of Rap music and that Jamaica never got credit for this. What are your thoughts on this?
A: Yeah. Jamaica is Deejaying is what started rap before Kurtis Blow and all those other rappers. The original was U-Roy. He used to rhyme on the mike.
Q: Recently there has been an upsurge in the release of Ska by many reggae artists one of the most prominent being Buju Banton. What do you think of this & are any artists consulting you on this?
A: Buju's promoters had contacted me a while back to do collaboration. Some of them call me for advice. One of the problems I have is I don't like the cord rhythm they are using. I like changes and need good background music. This is why I have not done any recent collaboration.
Q: How has the industry changed since you began and how involved are you in the music industry today?
A: What do you think about music today & who do you like? I think the music today is good but I don't like the same rhyme all the time. We have come along way and we now have a Grammy category. We still have work and need to grow with original work.
Q: Your song "Forward March" during Jamaica Independence in 1962 was one of the biggest hits. What was your inspiration to write the song?
A: It was really about what was going on around me. Jamaica has just gained independence and we were very happy. Many people did not know what independence meant when the referendum was passed. We had people from all over the world coming in by boat to Jamaica to celebrate with us. Red, Yellow, white and black people were coming from everywhere to Jamaica to celebrate with us. The song came to me as a way to tell everyone to move forward. The first night I hit the song was on August 6, 1962 our first independence night and people were just excited.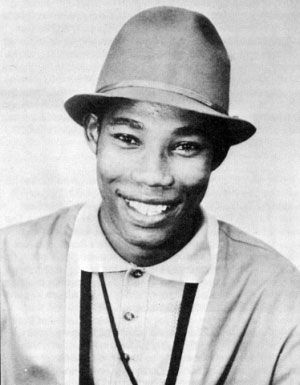 Q: Since Jamaica's independence you have penned quite a few Jamaica festival songs that were sung by others artists. Have any of these songs won the Jamaica festival contest?
A: Toots and the Maytals beat me in 1972 but I won 3 since that time. I had 3 songs that won. I first won festival in 1998, then again in 2000 and 2002. The songs were "Jamaica Whoa" song by Neville Martin, "Fi Wi Island A Boom" song by Stanley Beckford and "Progress" song by Devon Black.
Q: Are you aware of your Ska cult following on the Internet?
A: Because I am blind I can't see it but I have heard that is really big online.
Q: Do you have any advice for anyone getting into the music industry?
A: All I have to say is keep writing songs. I am 62 years old I continue to write songs all the time.